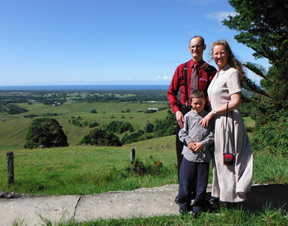 We at Northern Lights are a full time non-profit health education ministry.
OUR MISSION is: To advance the laws of life that promise thriving health.

When someone isn't feeling well, it is very hard for them to be happy and to have hope.  Jesus' ministry was healing.  Much sickness is the result of a lack of familiarity of the laws of life. We make DVD's on health topics available for YOU for sharing with your family, friends, neighbors and co-workers.  All our DVD's and our public health presentations are made available on a donation basis.
Materials from this site may be used for noncommercial humanitarian purposes.